Digital/Analog Converter
Aavik D-280
Analog with a huge dynamic headroom
The D-280 DAC is handling the digital information to a dynamic and huge soundstage with no loss of musical details and with plenty of space to separate each instrument and voice.
Technologies and Components
Analog signature.
Our ultimate goal in developing the Aavik DACs has been to transfer the digital signals into a natural, harmonious, yet, dynamic music experience without losing any of the enormous amount of information contained in the digital source. Our engineers have been extremely fastidious in selecting the electronic components and have spared no effort to exploit any opportunity for acoustic improvement.
13
Separate voltage regulators
Per DAC circuit
Scandinavian design with an international twist
The Aavik design is Scandinavian understatement and expresses simplicity and minimalism featuring only a few buttons for logical operation. The multifunctional main knob allows to navigate and control the various functions. We have boosted the self-confidence with a huge red display, which makes it easy to read all details of the selected operational settings.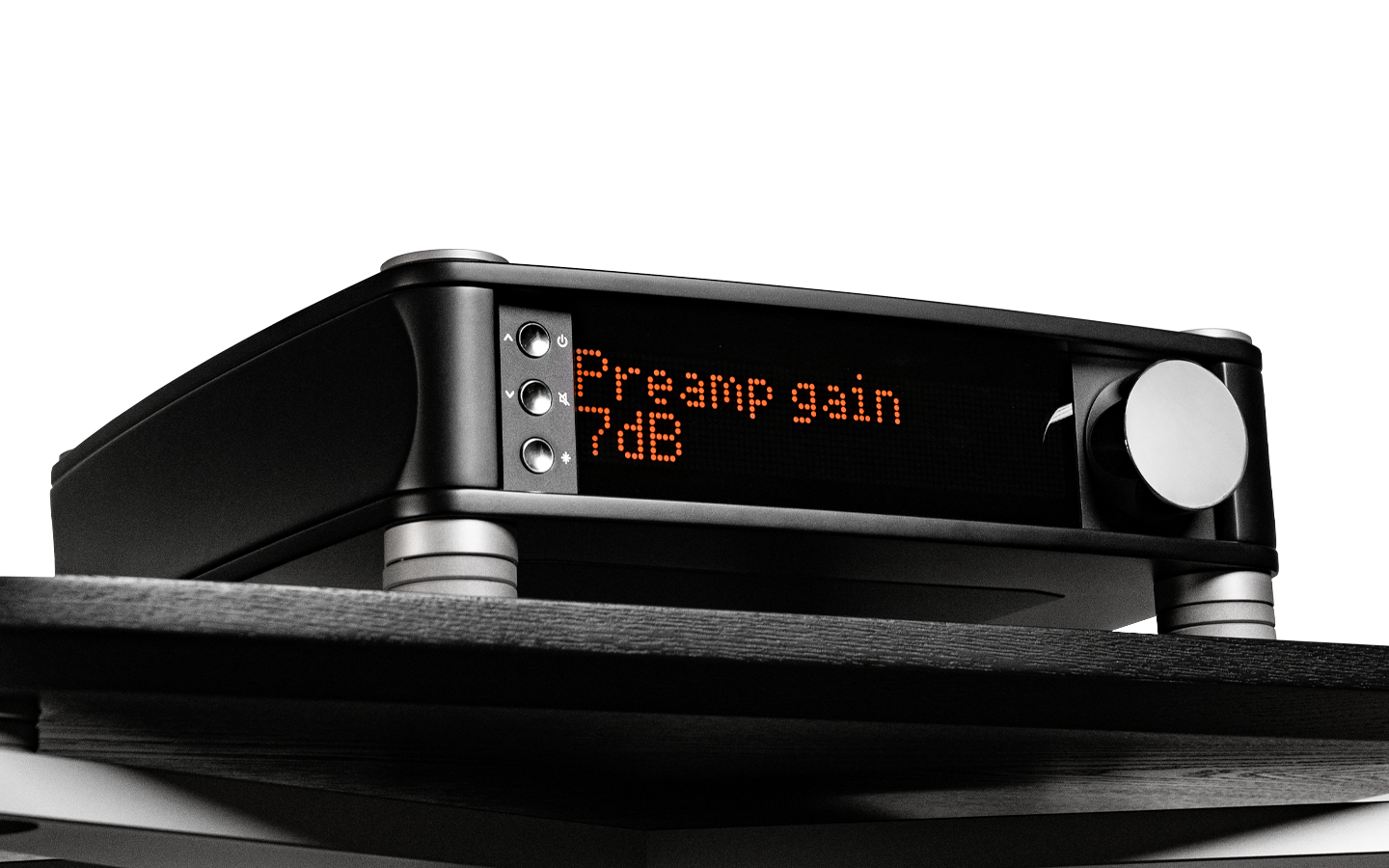 A cabinet with excellent sonic qualities
The cabinet design represents a Aavik characteristic. The testing of new circuits and electronic components is often done without the enclosing cabinet. The disturbing sonic influence, which emanates from the material the cabinet is made of – mostly aluminium – results from its mechanical resonance. To eliminate this sonic distortion, the challenge was to minimize the use of aluminium in the cabinet to the absolute minimum that is unavoidable to ensure sufficient cooling. We began testing various materials and designed an innovative natural-based composite material, which reduces the mechanical influence, particularly the hysteresis. The sonic result is distinctly audible and reflects a further prominent cornerstone in Aavik's quest for the ultimate music experience.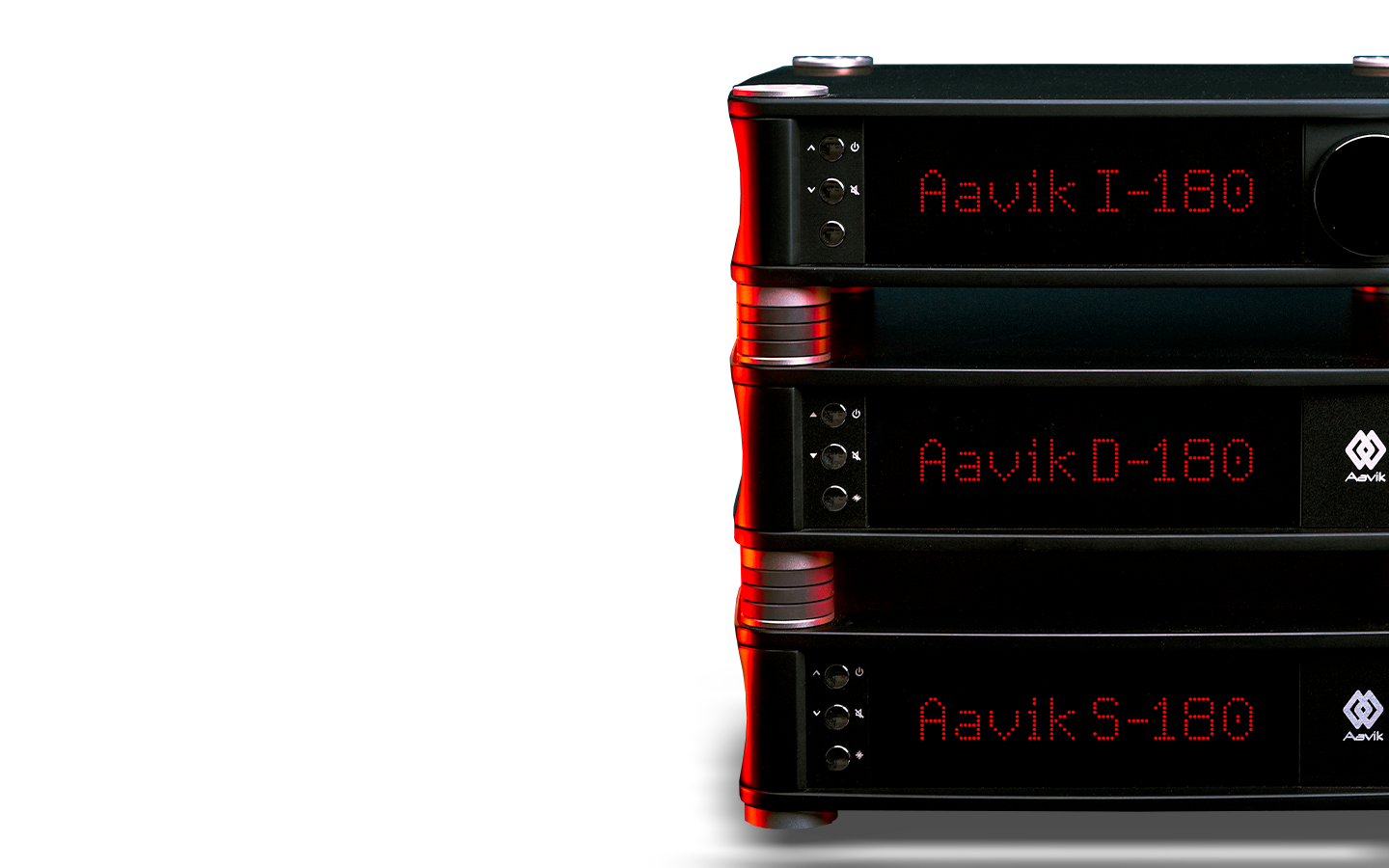 Shaping
Built like an instrument.
Our untiring endeavour to unlock further untapped sonic potentials to advance the quality of the listener's musical experience, prompted us to look into the design and construction of musical instruments – both in terms of shape, as well as choice of material. A combination of the natural-based composite material, the contours and the ratio of the sizes can impact and define the tone. Too much damping kills the dynamics, whereas metallic resonances generate a bright and peaky sound – Aavik's engineered enclosure offers the best of both worlds: an authentic sound that is warm, harmonious, and powerful, yet, at the same time, so crisp and refined that it highlights every single detail in the music.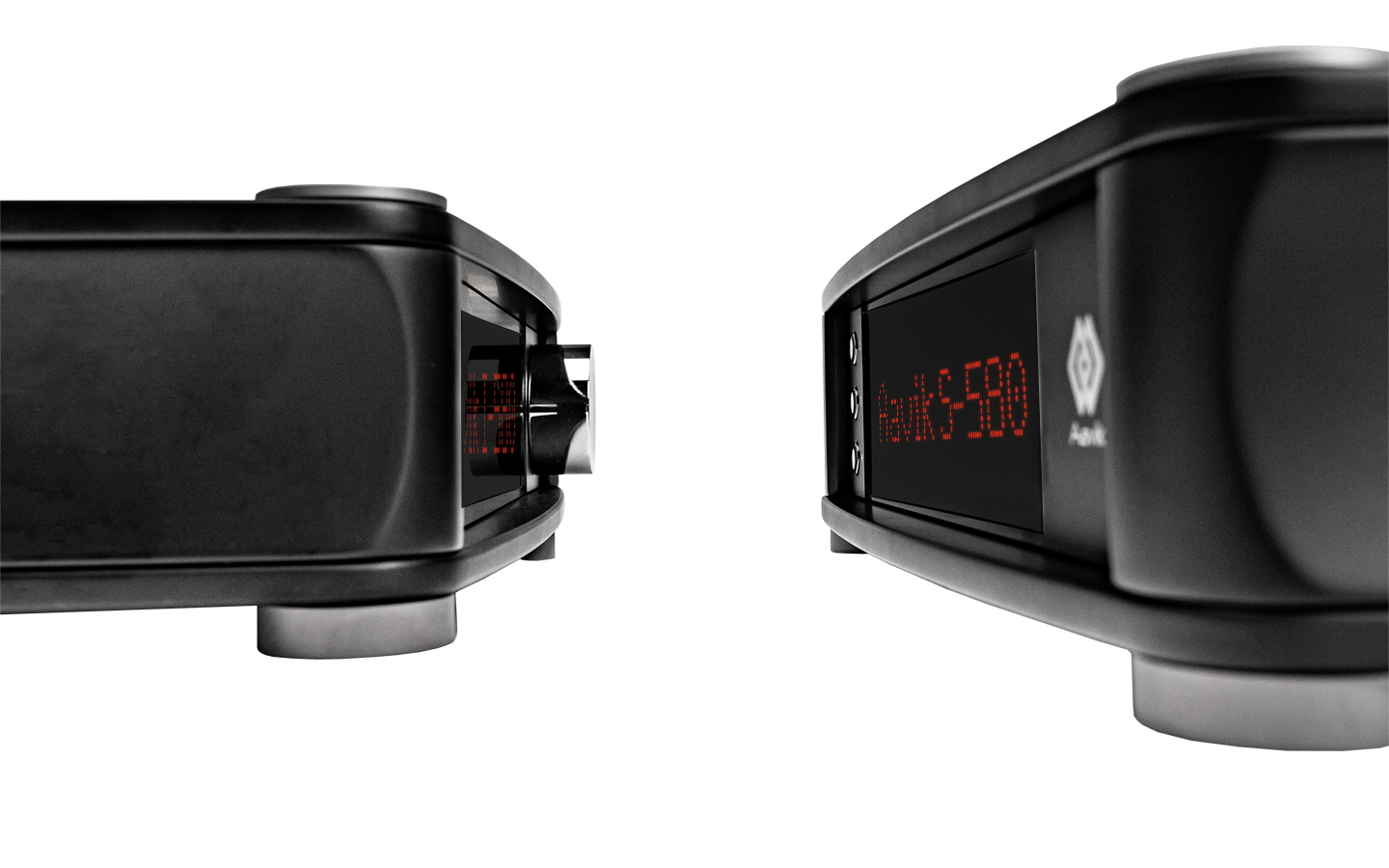 Separates
No compromise.
The decision to build separate units reflects Aavik's intent of space management without any sonic compromise. Allowing sufficient space for each segment, has also influenced the integration of a high-grade power supply with a huge capacity and paved the way for an effective cooling design.

By separating the individual units and redesigning them in a totally isolated fashion, the Aavik series has gained in dynamic momentum and a more expansive sound.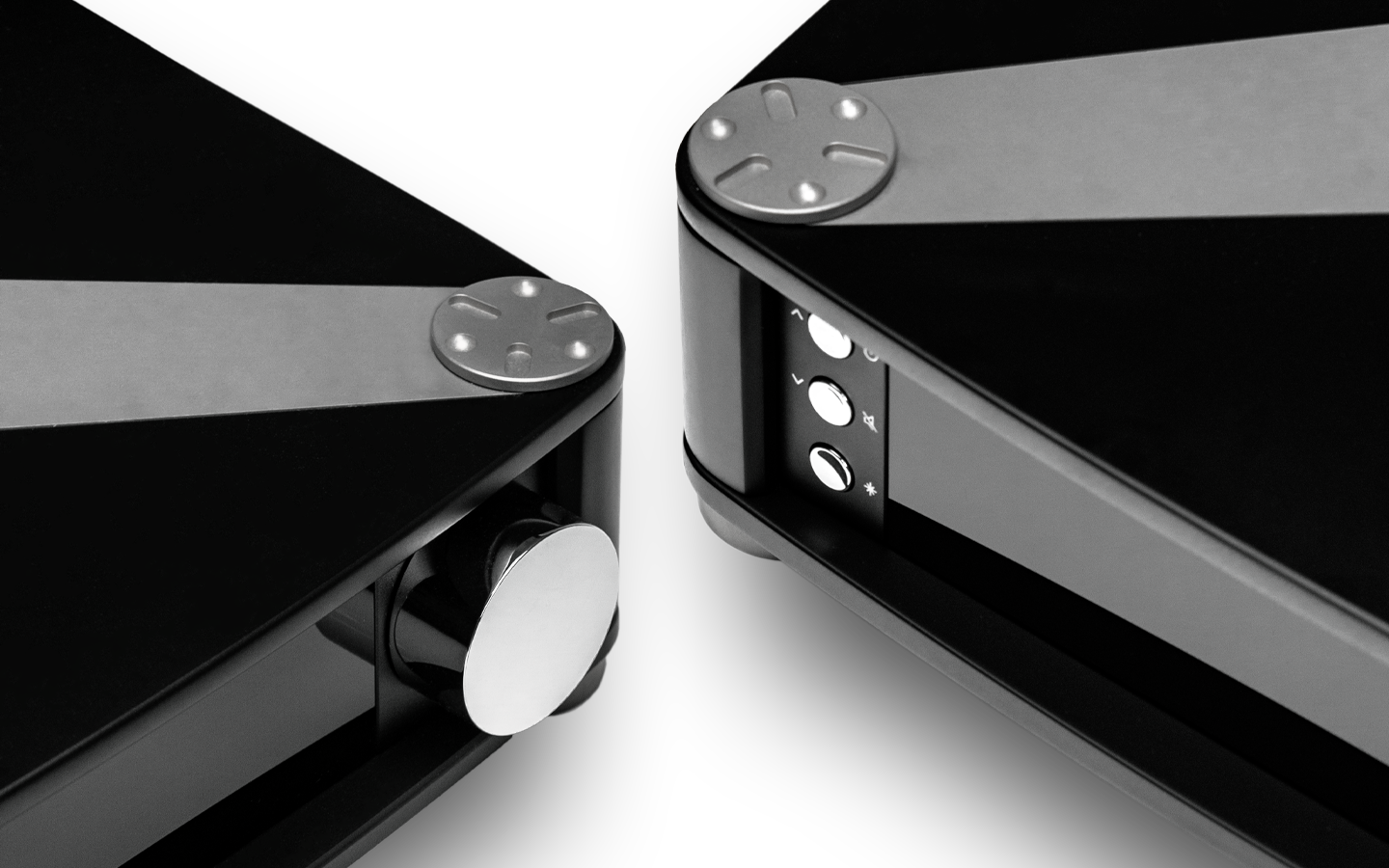 The DAC section
Secure the signal transport and the tonal balance.
The Aavik DAC section is designed around 5 digital inputs, which all excel in audio performance. The DAC operates without any digital signature. This makes any music sound natural and authentic. The digital circuits boast the best high frequency capacities and great care was devoted to the set-up of the *PCB design. By employing time-aligned, ultra-short, 4-layer *PCB traces, Aavik wants to preserve the natural and pristine sound quality of the wide and complex range of different signals. The DAC circuits are also fitted with ultra-low jitter onboard clocks. To minimize timing errors in the digital-to-analogue conversion, all DAC circuits are isolated with 13 onboard, separate, low-noise, **high-PSSR voltage regulators, each feeding only one stage of the signal handling. The USB input is galvanically isolated to avoid noise pollution from the host. The digital inputs are routed to an ***ASRC, where they are re-sampled and re-clocked to 200 kHz/24 bit PCM, feeding current output DAC chips. For the current-to-voltage conversion, Aavik uses a differential floating topology with virtual ****GND. This isolates the signal path from both potential GND noise and signal-induced GND modulation.

*PCB: Printed Circuit Board
**high-PSSR: High Power Supply Rejection Ratio
***ASRC: Asynchronous Sample Rate Converter
****GND: Ground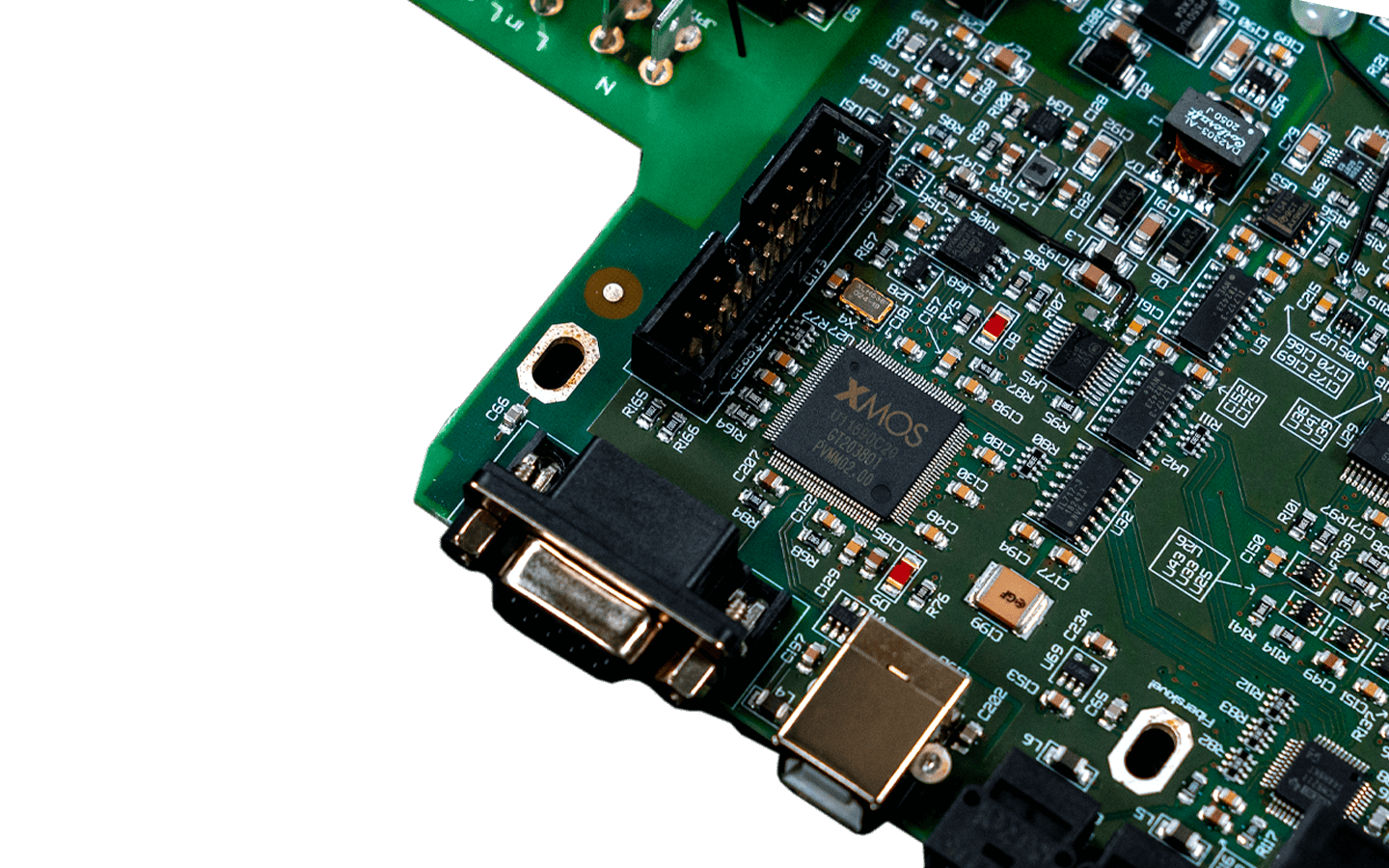 Individual audio settings
For your personal preferences.
To best accommodate individual listening preferences, and fit hand in glove into your existing audio system, Aavik has designed 4 individual settings. Since the selected signal source connected to the input can tinge the actual sound performance, up-sampling can be switched on and off. There is also a choice between a slow (soft high-frequency roll-off) and a fast (steep high-frequency roll-off) filter.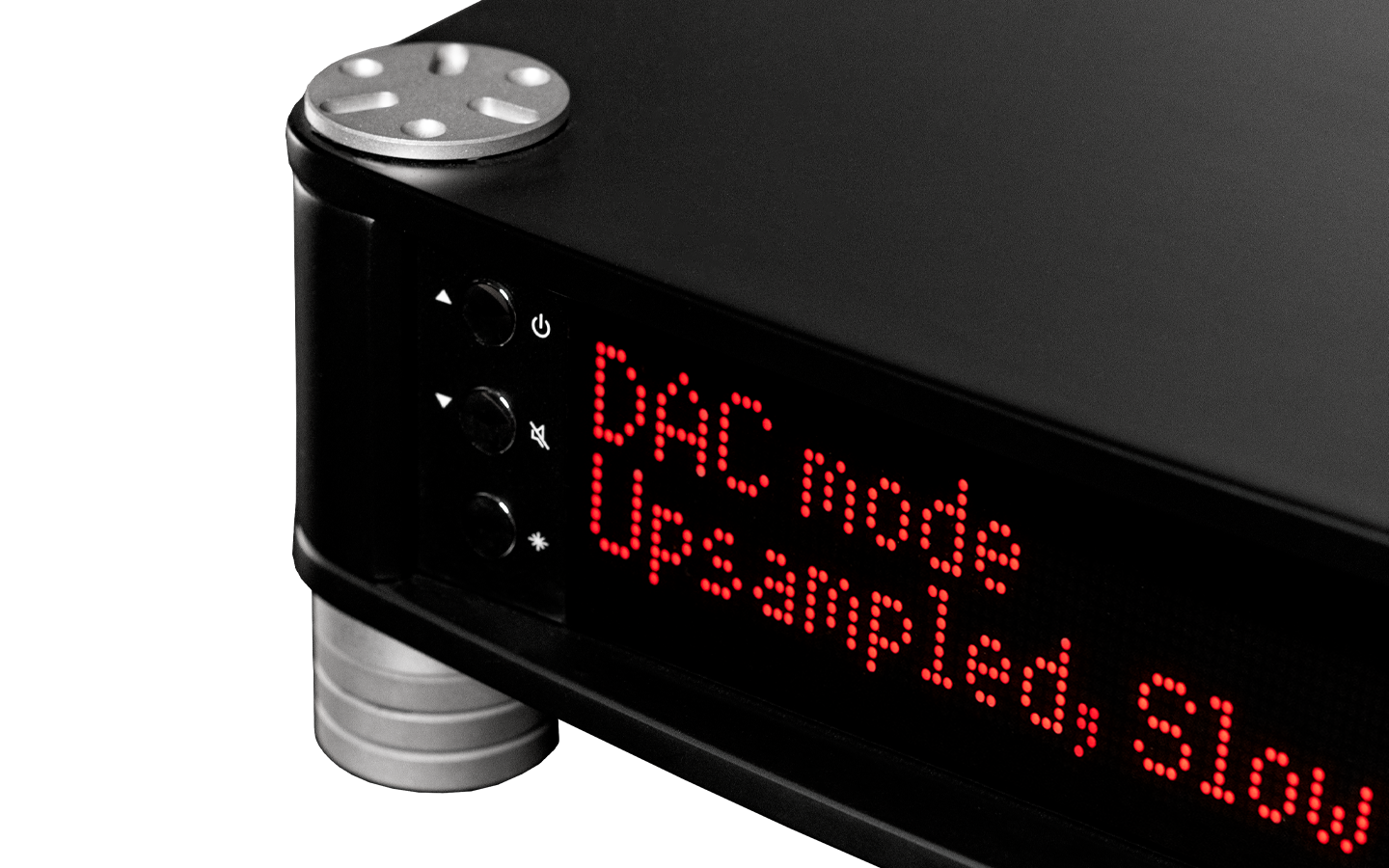 The Tesla coil principle
The principle is to have two coils that are wounded in each direction / a coil and a counter coil. In Ansuz words: "a double inverted coil" – the two coils are both carrying voltage – and when the Tesla coil encounters a voltage spike a counter spike is activated in order to eliminate the noise. As Noise spikes are pure voltage and carries virtually no charge, the cancelation is quite good, but not 100%. By adding more P-TC coils in parallel the performance increases. By implementing this the perceived blackness in the music improves significantly.

Ansuz Tesla coils are available in various types as they complement each other in terms of strengths /weaknesses.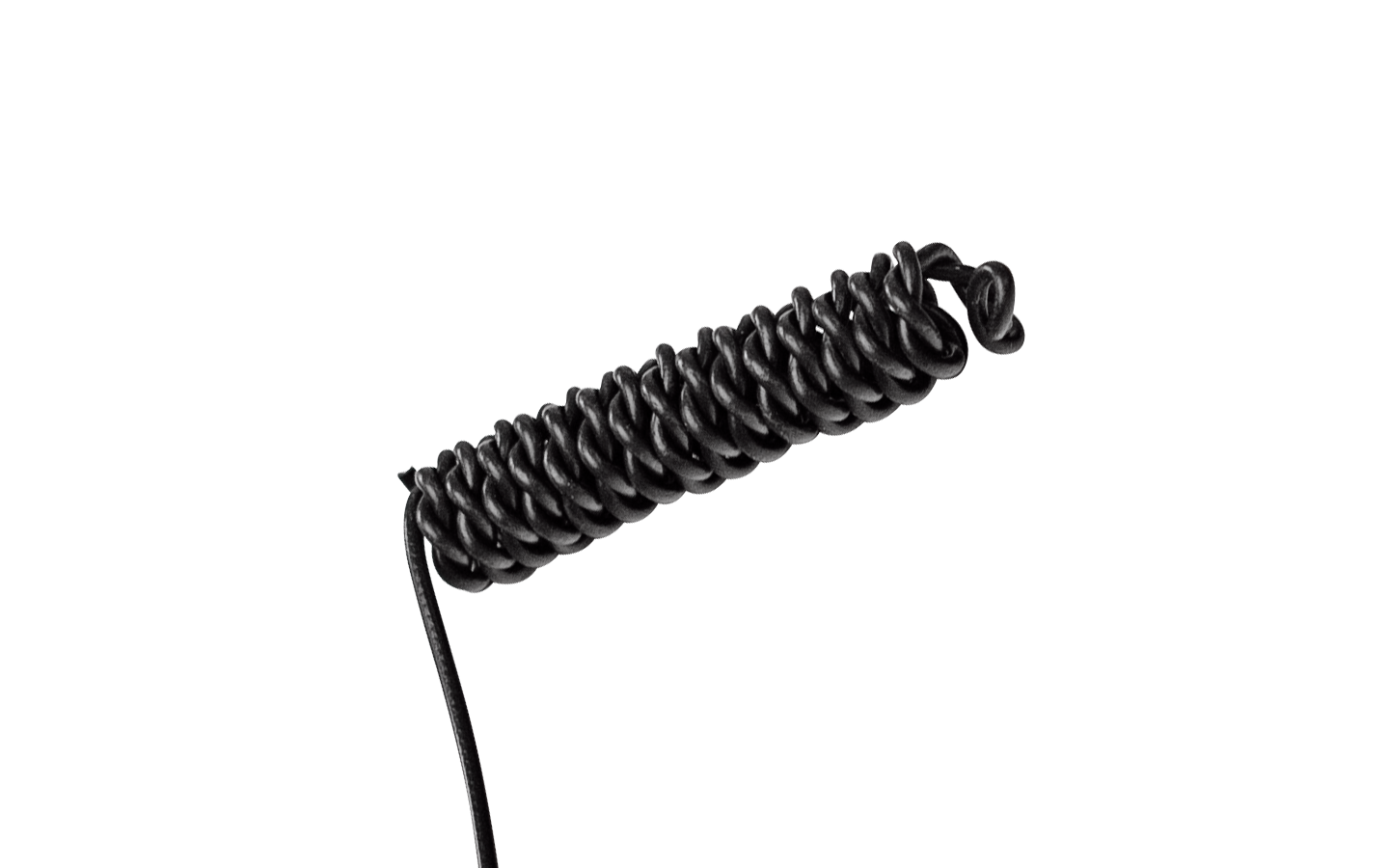 Active Tesla coil
Effective noise killer.
The active Tesla coils are power supplied which secures a remarkable lower impedance and thus a better ability to eliminate noise. The active version is about three to four times more efficient than passive Tesla coils.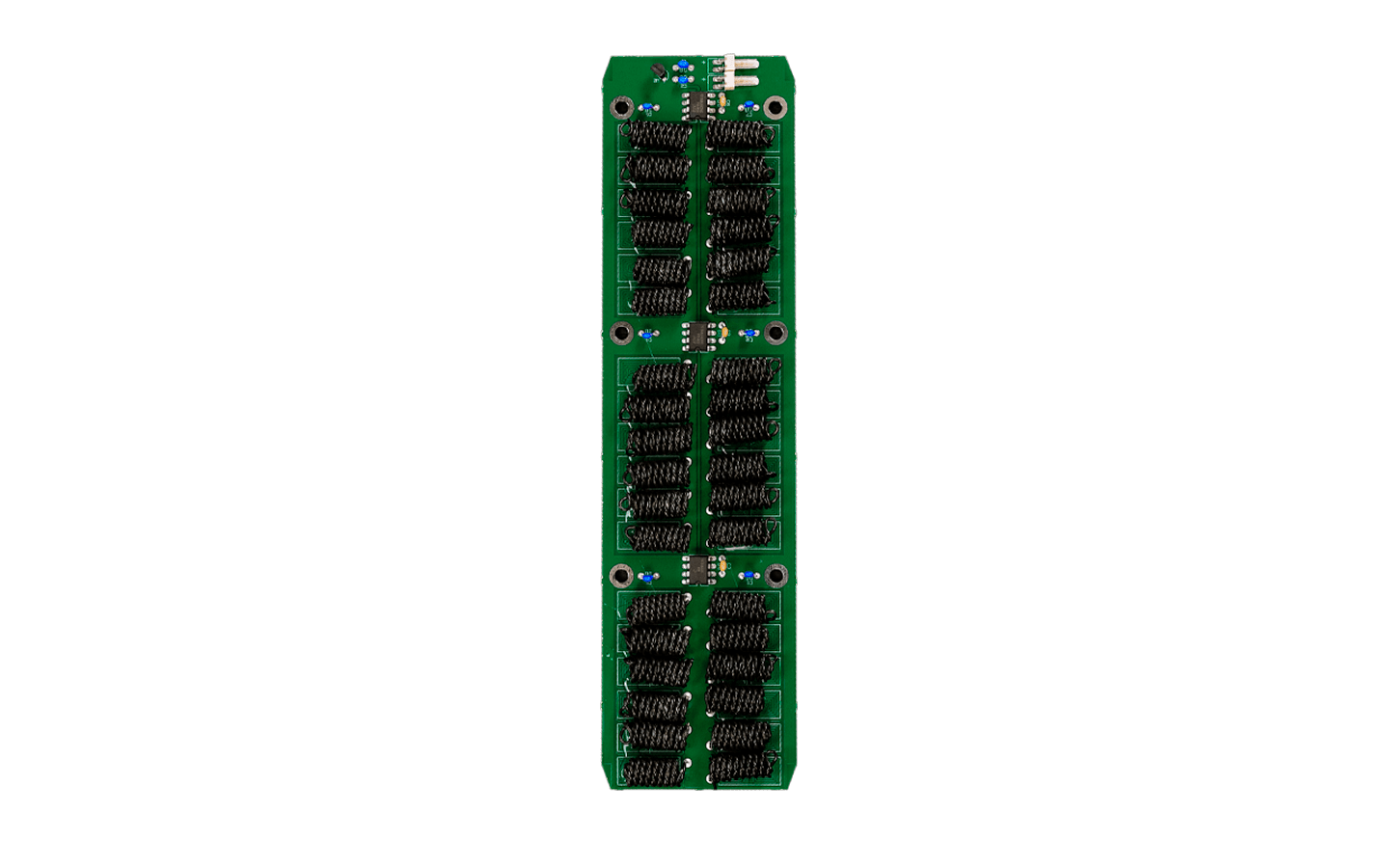 Active square Tesla coils
Impressive noise reduction.
The active square Tesla coils are embedded in our circuitry boards – one coil on the top and the counter coil on the rear side. The principle is exactly the same as the active Tesla coil and thus a great ability to eliminate noise than the passive Tesla coil.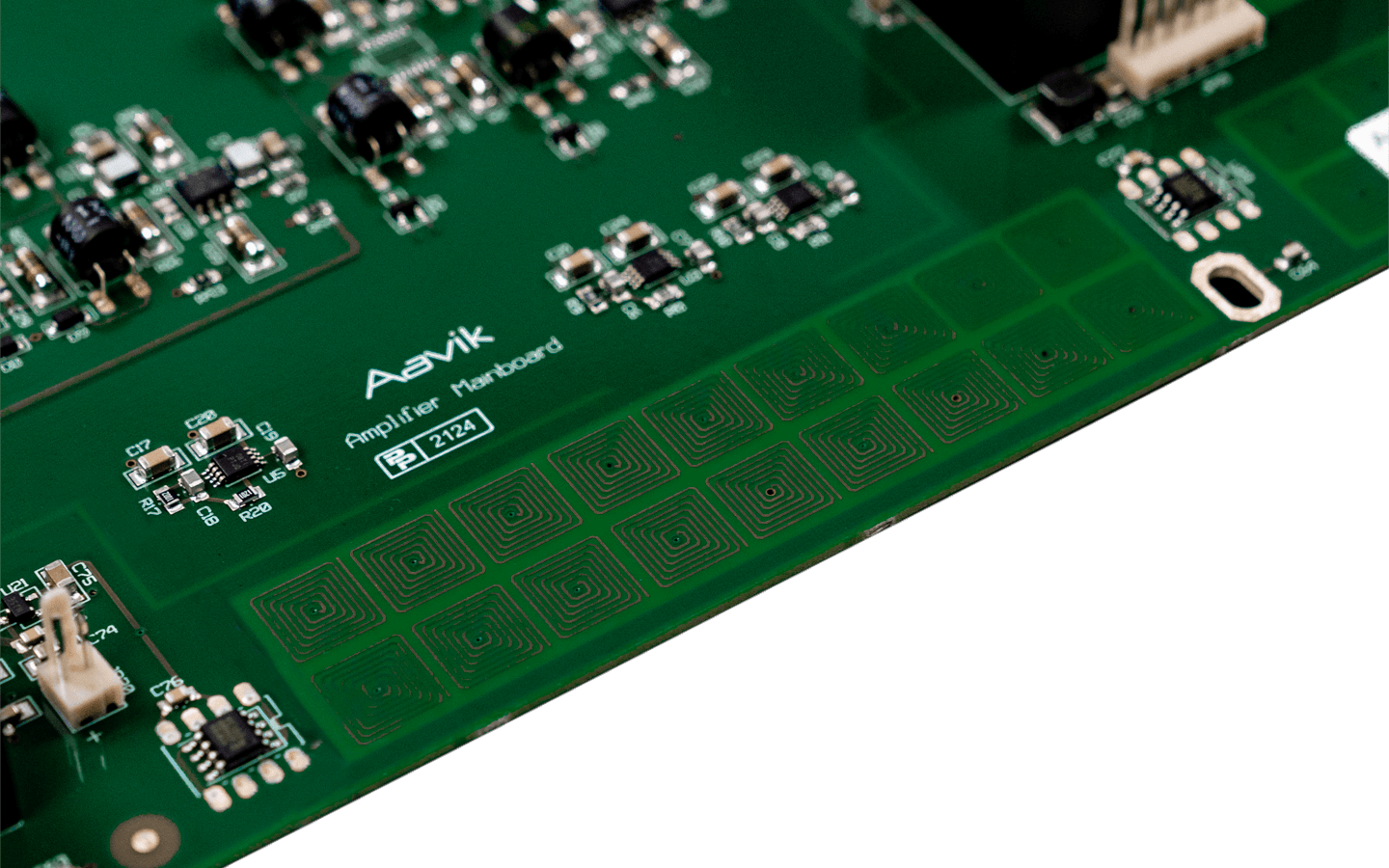 Analog dither technology
Extended musicality.
This technology is another noise reduction technology. The technology origins from radars where it secured a stronger signal and thus a wider range. Ansuz active Tesla coils are sending pulsated signals in well-defined frequencies. These signals are sent in counter phase and thus eliminating the noise floor whereby the music signal is significantly increased.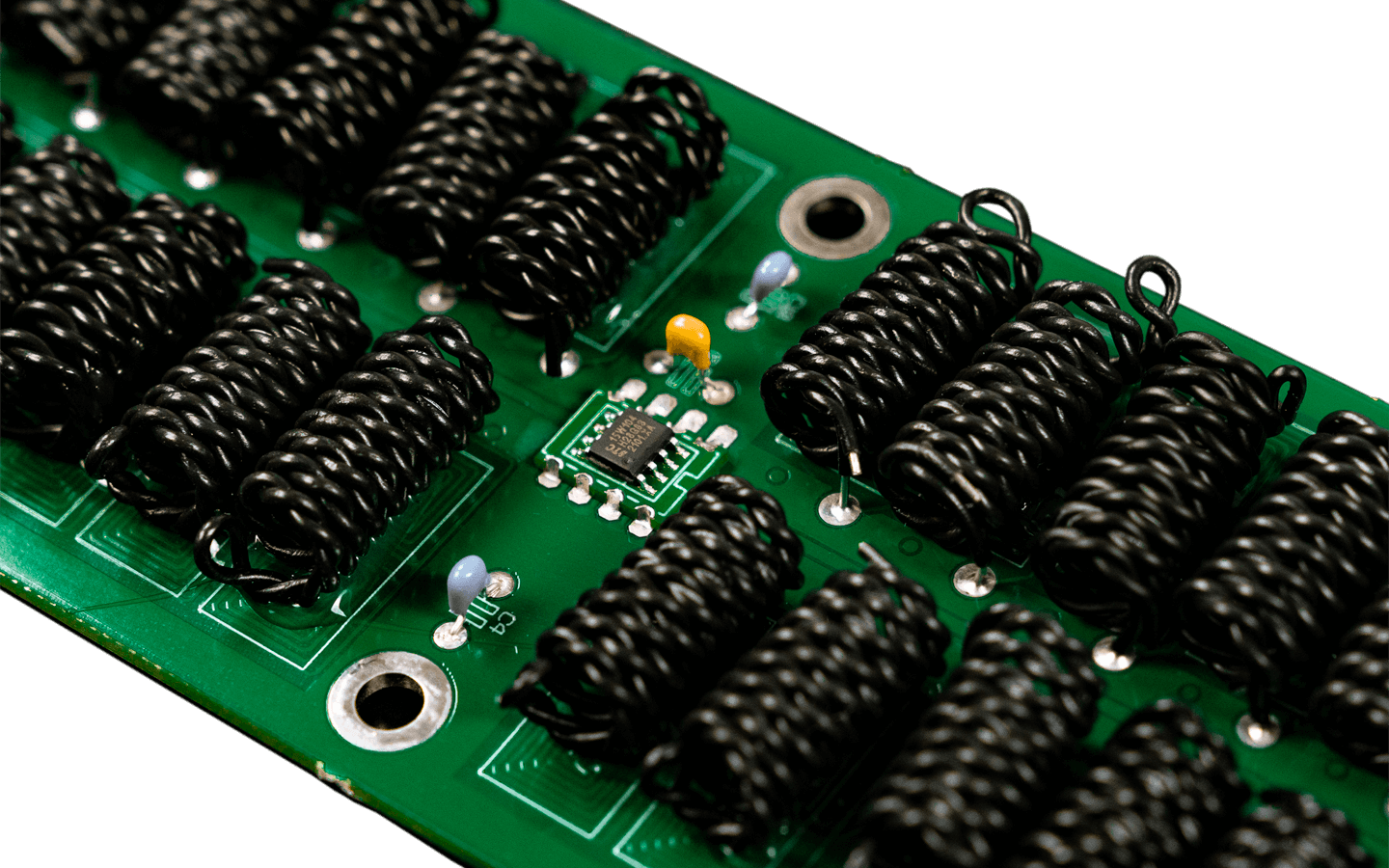 Connections
Digital in:
S/P-DIF (32-192 k-samples, 24 bit):
2 x BNC
Optical (32-192 k-samples, 24 bit):
2 x TOSLINK
USB (Fully isolated UAC asynchronous), PCM (32-192 k-samples, 24 bit) , DSD 64 – DSD 128
1 x USB
Distortion (THD at 1 kHz at 0dB):
<0,005%
Output:
Output impedance:
100 ohms
Aavik Noise Reduction
Active Square Tesla Coils:
176
Dimensions and Weight
L x W x H:
400 x 384 x 102 mm
15 3/4 x 15 1/8 x 4 1/64 inch
More about the speaker
Close
Active square Tesla coils
Active square Tesla coils
104
Aavik Copper Inner Chassis
Active square Tesla coils
176
Aavik Copper Inner Chassis
Active square Tesla coils
248
Aavik Copper Inner Chassis
*
Find Dealer
Where to buy our products around the world.