Natural, warm and detailed
The Aavik S-180 streamer provides an audiophile dimension with a dynamic musicality and a natural sound stage.
Technologies and Components
Signal handling with out loss.
From the early concept stage of audio engineering, the Aavik streamer has been designed with a view to redefining and distinctly up-grading the audio quality of streaming network-based music. The Aavik streamer opens the gates for a dynamic musicality and a natural sound stage that features an unprecedented clarity and precision.
32-192
kHz
Sampling rate, 24 bit
Roon Ready
The aavik streamer is Roon Ready certified from Roon Labs.
Roon is a rich and engaging way to browse, organize, and listen to music. Artist photos, credits, bios, reviews, lyrics, tour dates, and composers are located automatically, then interconnected by links to build a surfable digital magazine. Roon is also a multi-room, multi-user networked audio platform, it offers features such as bit-perfect playback, DSD and PCM up sampling, multichannel support, and Signal Path display.
What does it mean to be Roon Ready?
Being Roon Ready means that Aavik Streamers transparently discover and connect to Roon without any configuration, and bit-perfect audio is delivered from Roon to the Aavik streamer. Together, Roon and Aavik deliver the power, flexibility, and performance of networked audio, with the easiest setup and highest reliability available.
About Roon Labs
Roon transforms the experience of browsing music. Artist photos, credits, bios, reviews, lyrics, tour dates, and composers are located automatically, then interconnected by links to build a surfable, searchable digital magazine about your entire music collection. Roon also links all of your personal files with the millions of tracks available on TIDAL and Qobuz, so you can start with the music you know, then explore and discover new music from the world beyond your collection. Roon runs on most Mac, Windows, and Linux PCs as a server, with an Android or iOS smartphone/tablet used as a control point. For more information and to try Roon for free visit roonlabs.com Scandinavian design with an international twist
The Aavik design is Scandinavian understatement and expresses simplicity and minimalism featuring only a few buttons for logical operation. The multifunctional main knob allows to navigate and control the various functions. We have boosted the self-confidence with a huge red display, which makes it easy to read all details of the selected operational settings.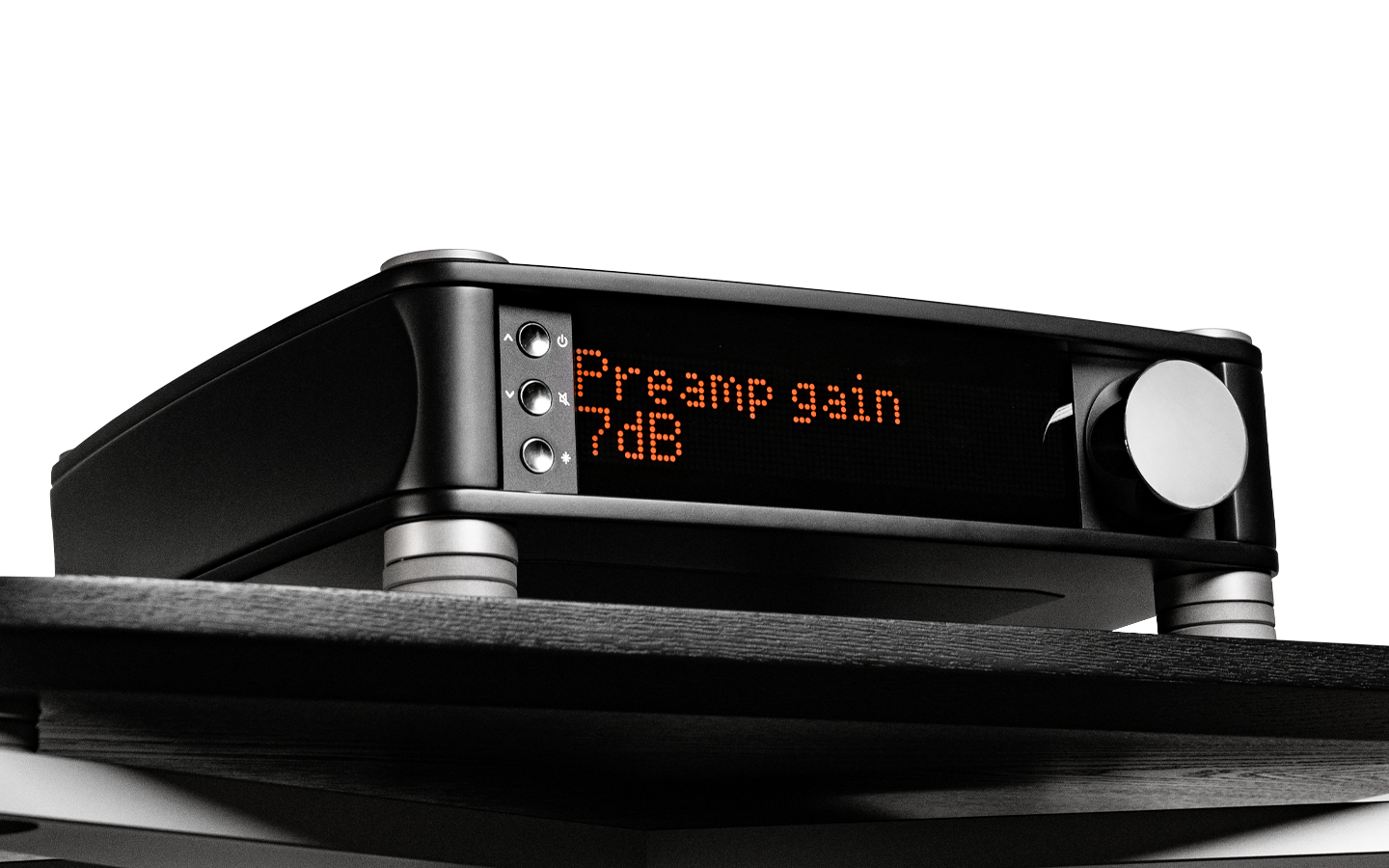 A cabinet with excellent sonic qualities
The cabinet design represents a Aavik characteristic. The testing of new circuits and electronic components is often done without the enclosing cabinet. The disturbing sonic influence, which emanates from the material the cabinet is made of – mostly aluminium – results from its mechanical resonance. To eliminate this sonic distortion, the challenge was to minimize the use of aluminium in the cabinet to the absolute minimum that is unavoidable to ensure sufficient cooling. We began testing various materials and designed an innovative natural-based composite material, which reduces the mechanical influence, particularly the hysteresis. The sonic result is distinctly audible and reflects a further prominent cornerstone in Aavik's quest for the ultimate music experience.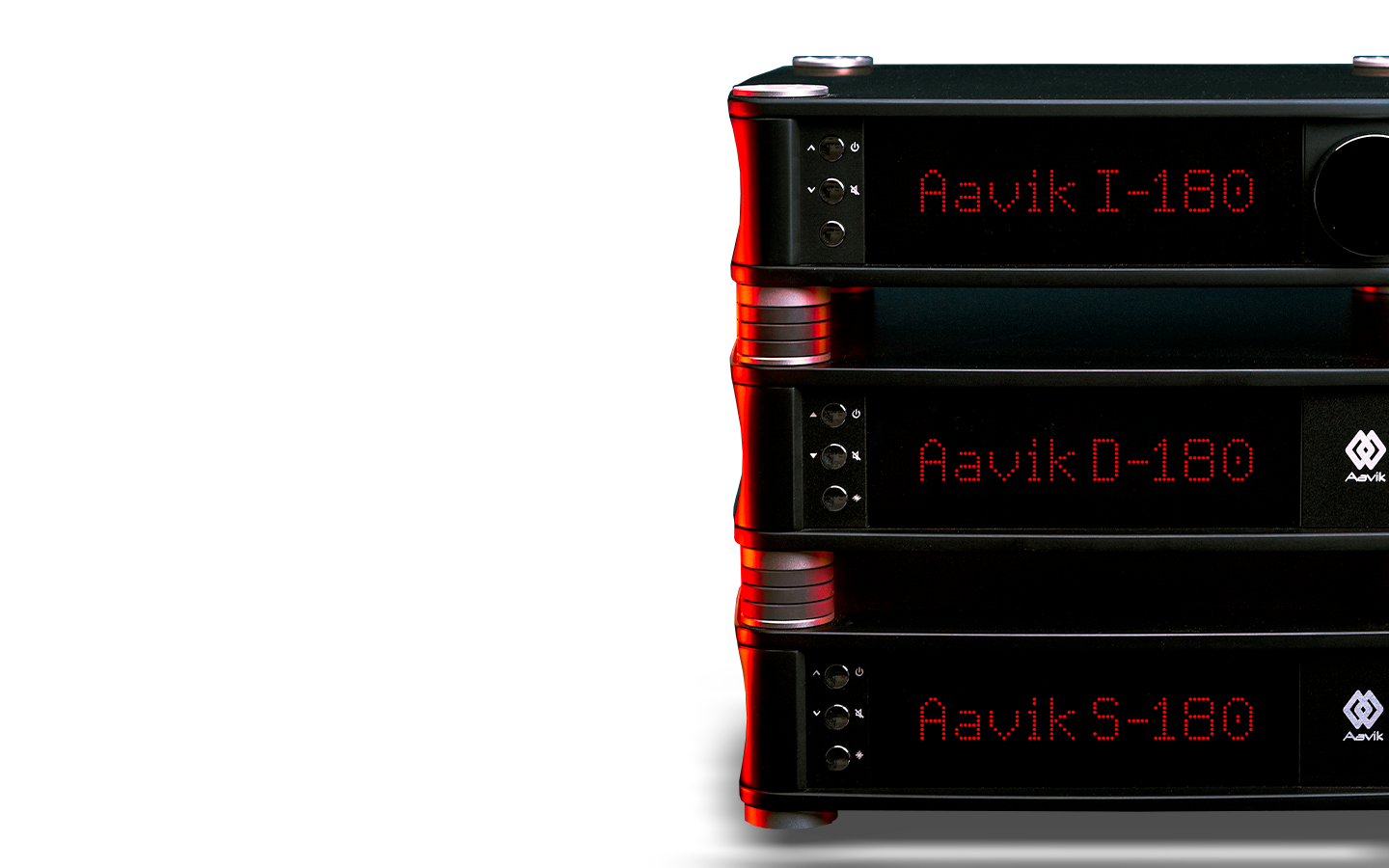 Shaping
Built like an instrument.
Our untiring endeavour to unlock further untapped sonic potentials to advance the quality of the listener's musical experience, prompted us to look into the design and construction of musical instruments – both in terms of shape, as well as choice of material. A combination of the natural-based composite material, the contours and the ratio of the sizes can impact and define the tone. Too much damping kills the dynamics, whereas metallic resonances generate a bright and peaky sound – Aavik's engineered enclosure offers the best of both worlds: an authentic sound that is warm, harmonious, and powerful, yet, at the same time, so crisp and refined that it highlights every single detail in the music.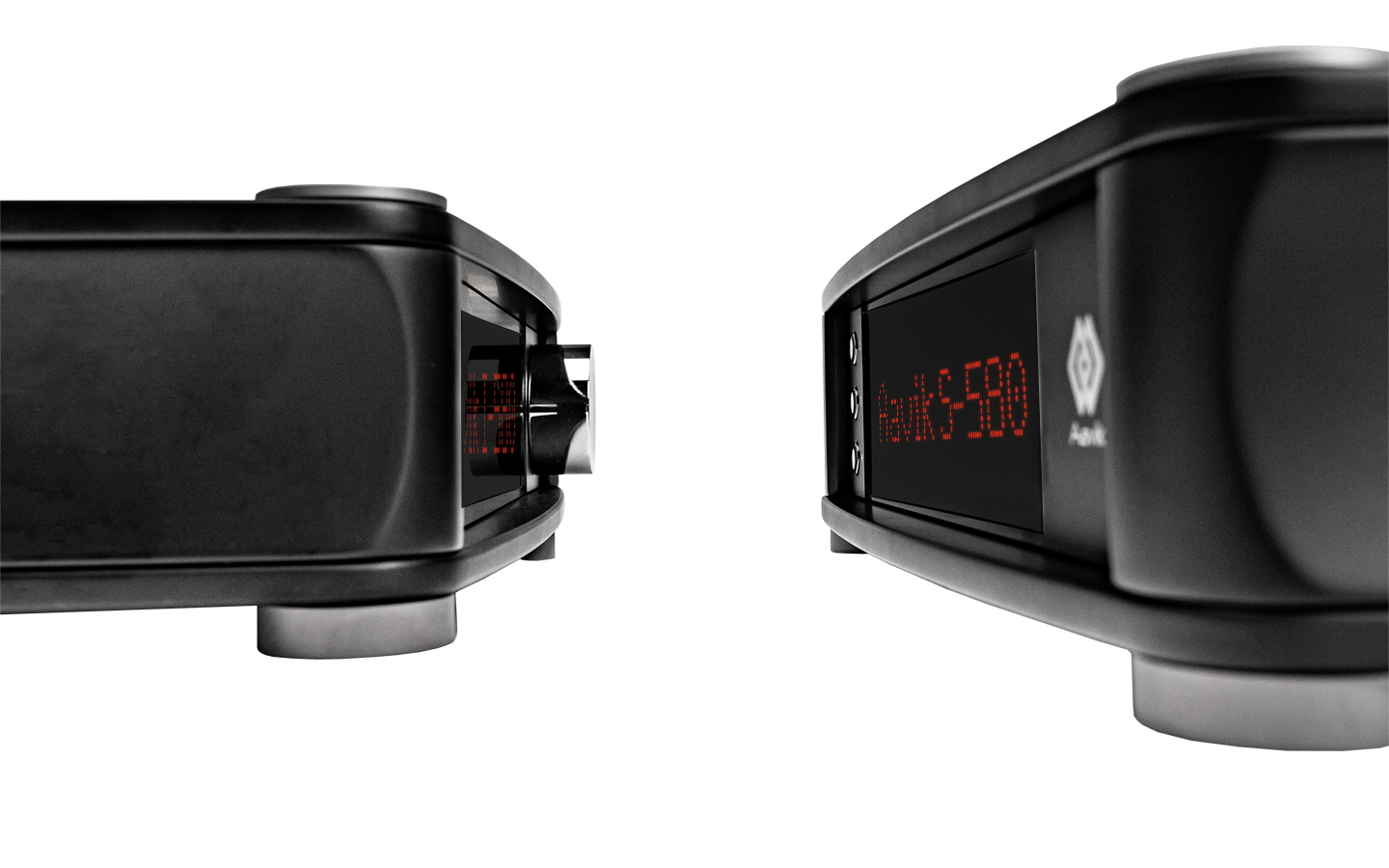 Separates
No compromise.
The decision to build separate units reflects Aavik's intent of space management without any sonic compromise. Allowing sufficient space for each segment, has also influenced the integration of a high-grade power supply with a huge capacity and paved the way for an effective cooling design.

By separating the individual units and redesigning them in a totally isolated fashion, the Aavik series has gained in dynamic momentum and a more expansive sound.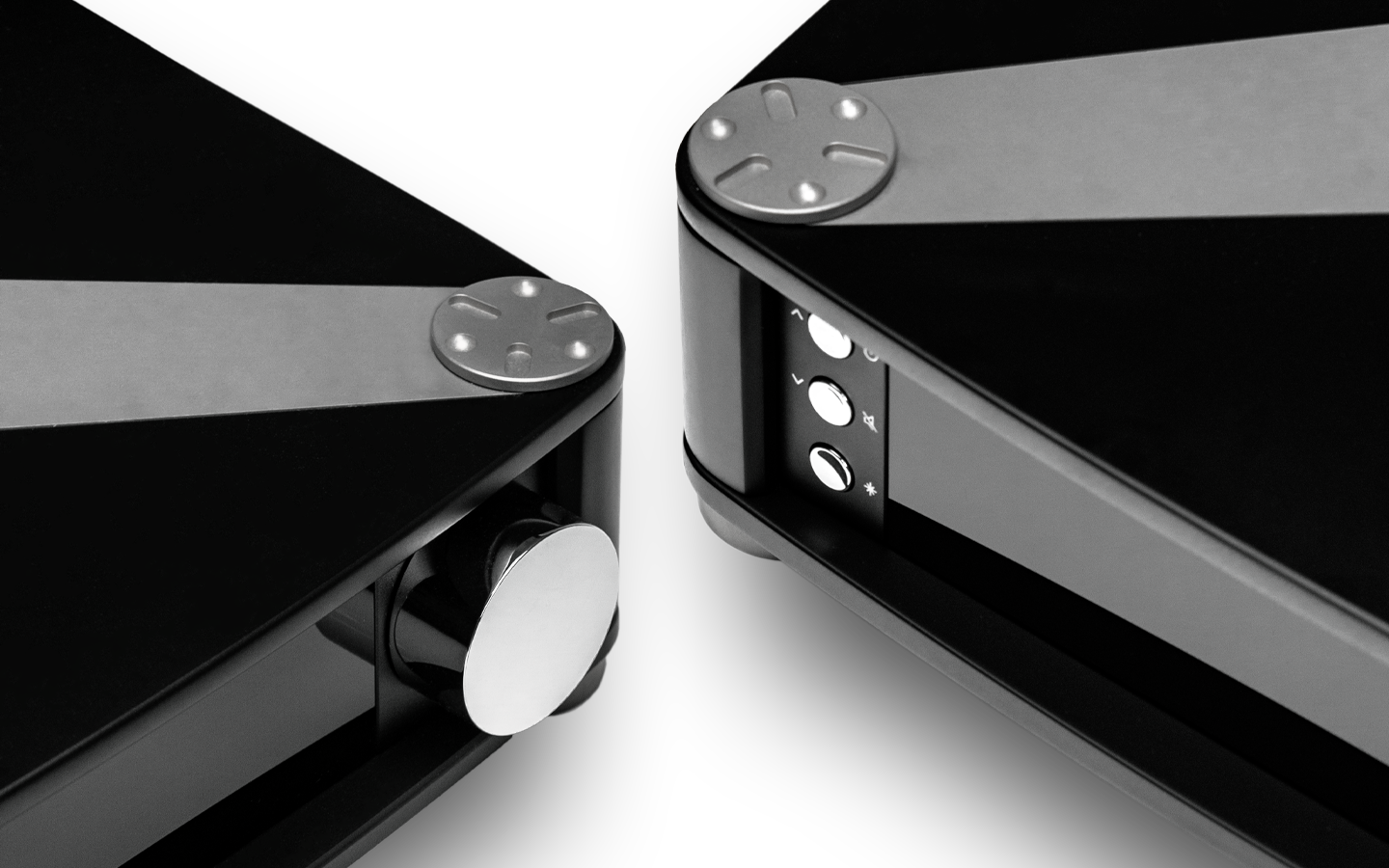 The streamer module
Signal handling without loss.
The audio section of the streamer is clocked using two separate high precision low jitter clocks: one for 44k1 based source material, and the other for 48k. These clocks supply both the internal DAC and the S/P-DIF output. The S/P-DIF output and clock circuit are galvanically isolated from the rest of the circuit. Six separate low-noise regulated power supplies feed the different sections of the streamer.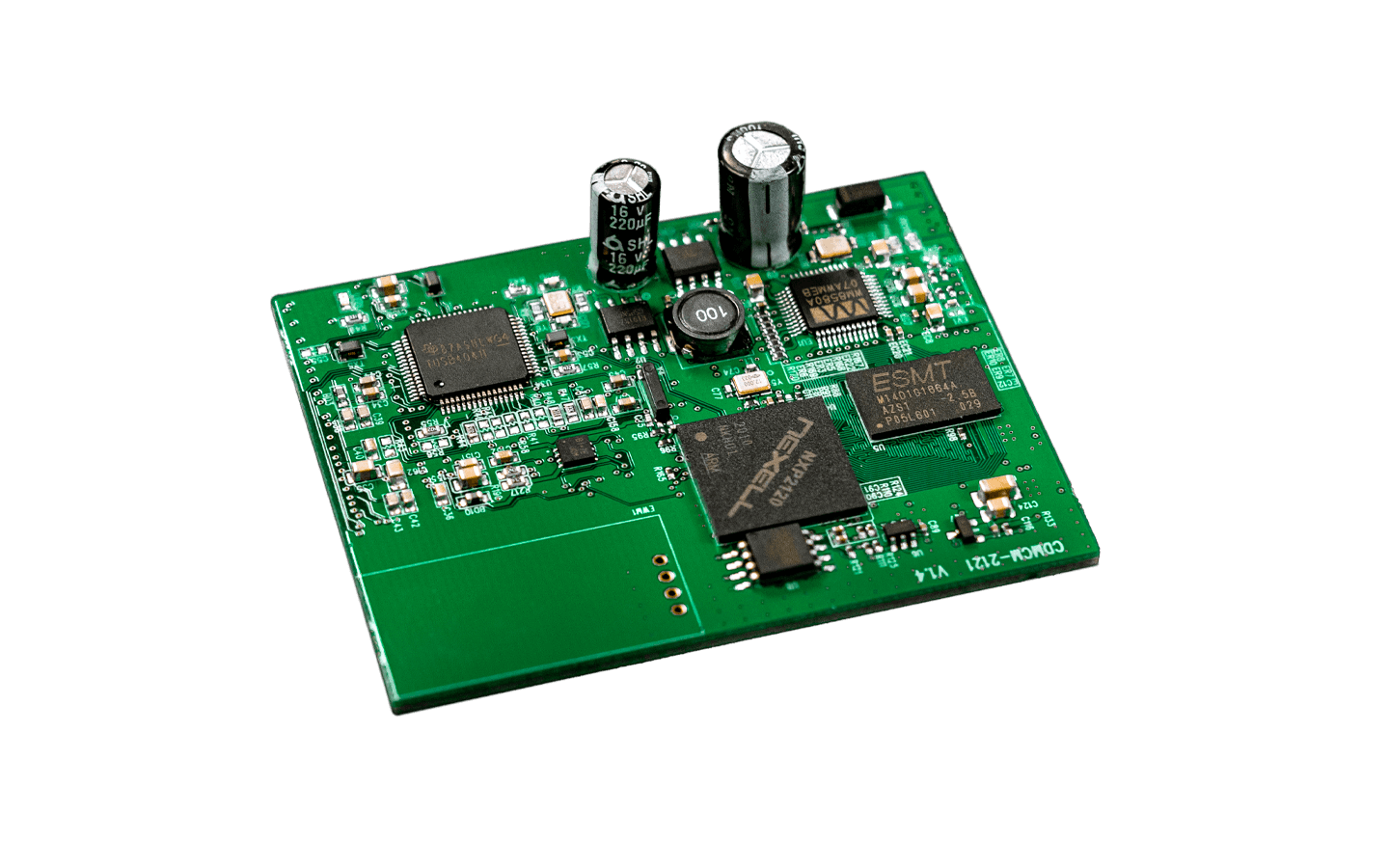 The Aavik streaming app
Control the music from your iPad.
Enjoy the thrill of being the master of the endless music streaming universe. Choose your favorite music with the Aavik streamer and indulge yourself in the delight of an outstanding streaming-based audio performance. The Aavik app is easy to navigate and allows you to tap into your playlists and various streaming services such as Tidal, MQA, vTuner and Qobuz.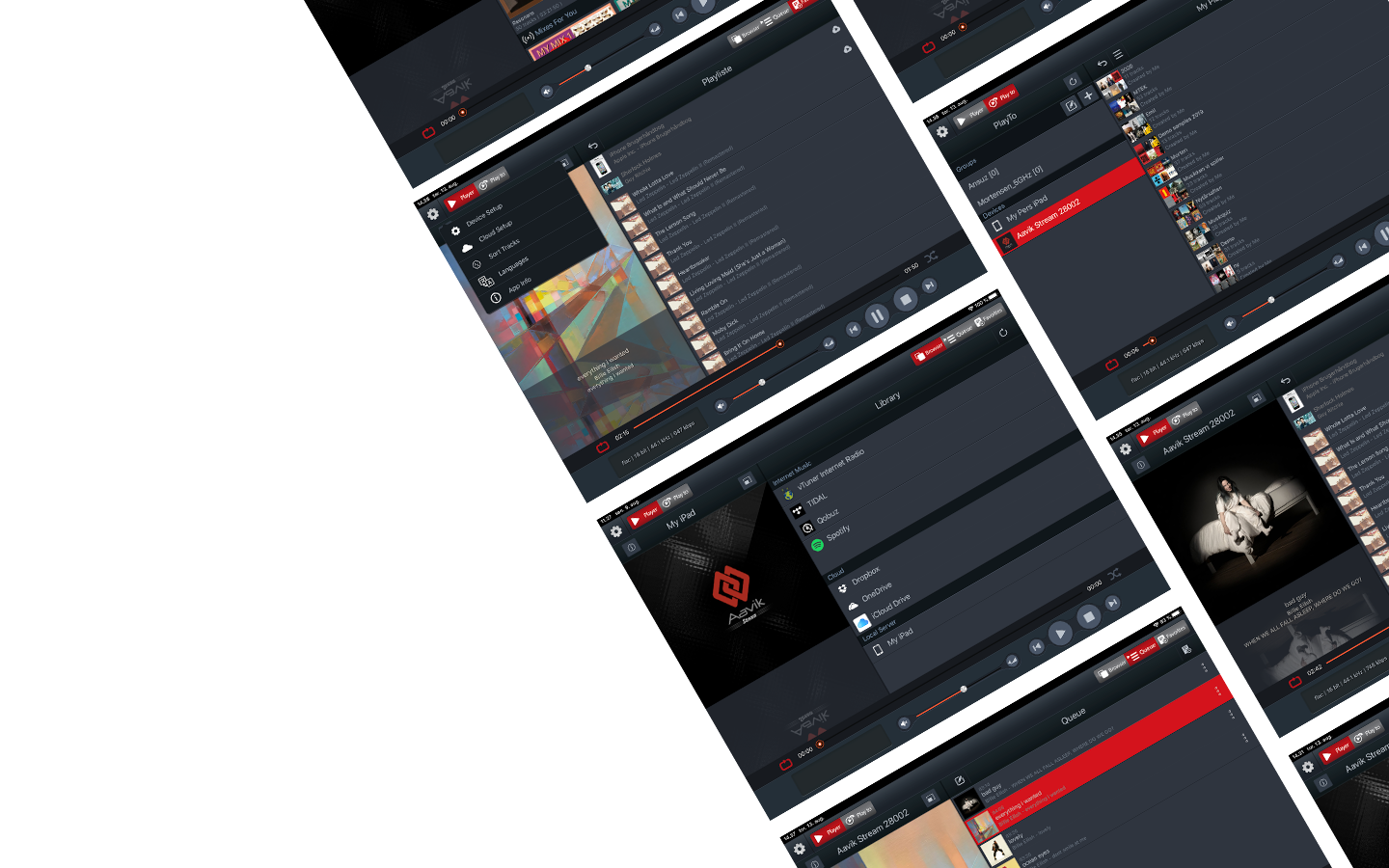 The Tesla coil principle
The principle is to have two coils that are wounded in each direction / a coil and a counter coil. In Ansuz words: "a double inverted coil" – the two coils are both carrying voltage – and when the Tesla coil encounters a voltage spike a counter spike is activated in order to eliminate the noise. As Noise spikes are pure voltage and carries virtually no charge, the cancelation is quite good, but not 100%. By adding more P-TC coils in parallel the performance increases. By implementing this the perceived blackness in the music improves significantly.

Ansuz Tesla coils are available in various types as they complement each other in terms of strengths /weaknesses.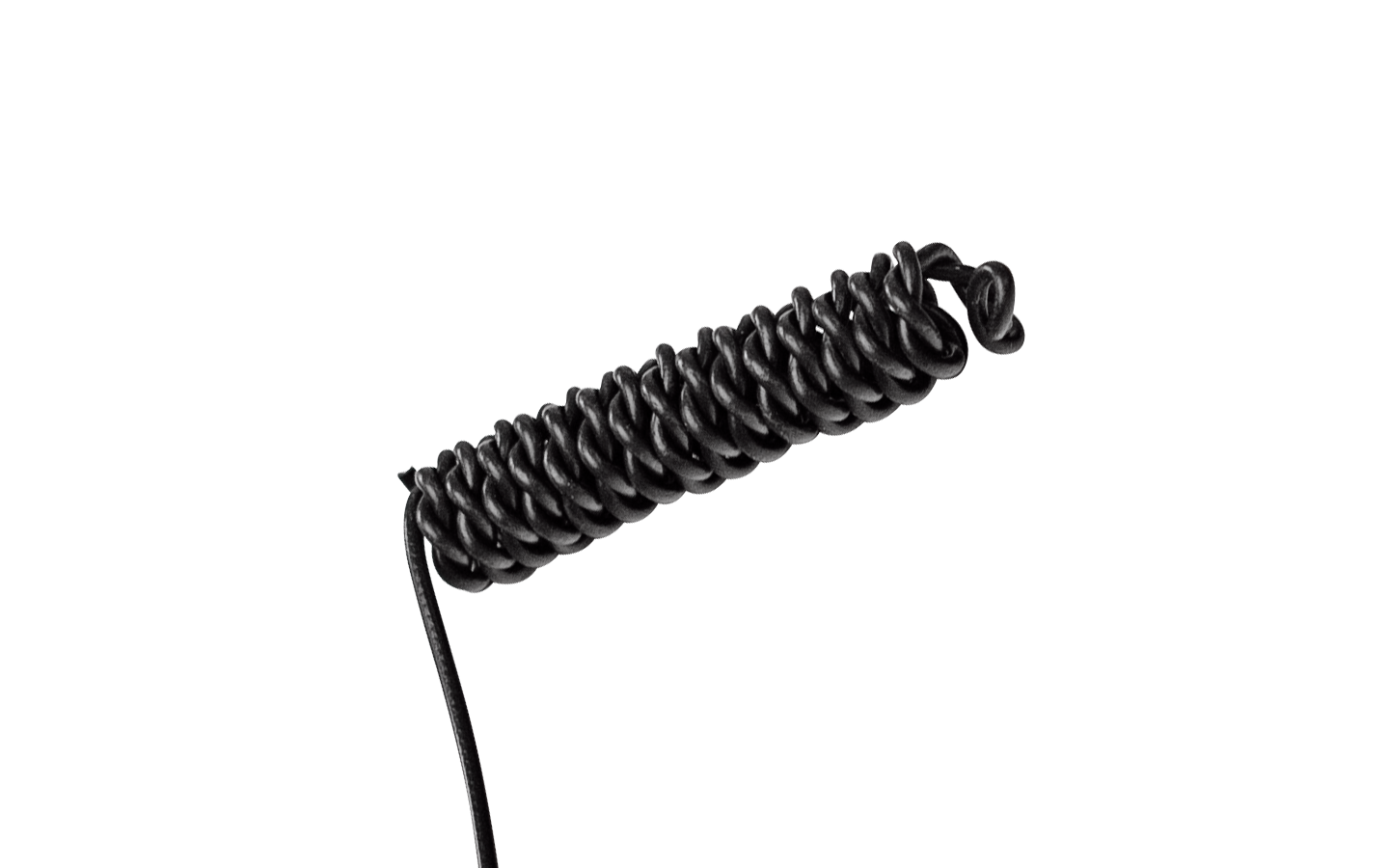 Active Tesla coil
Effective noise killer.
The active Tesla coils are power supplied which secures a remarkable lower impedance and thus a better ability to eliminate noise. The active version is about three to four times more efficient than passive Tesla coils.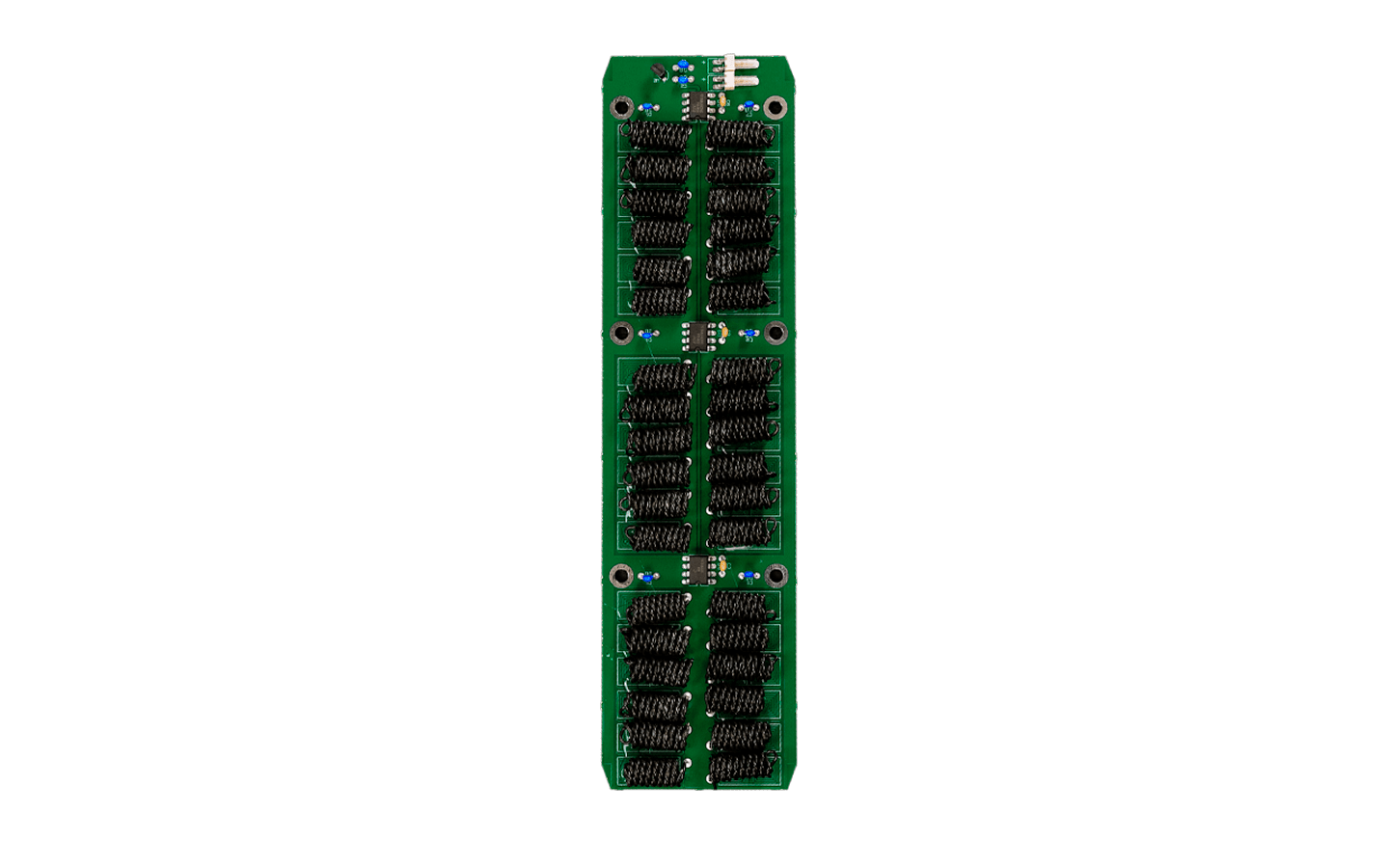 Active square Tesla coils
Impressive noise reduction.
The active square Tesla coils are embedded in our circuitry boards – one coil on the top and the counter coil on the rear side. The principle is exactly the same as the active Tesla coil and thus a great ability to eliminate noise than the passive Tesla coil.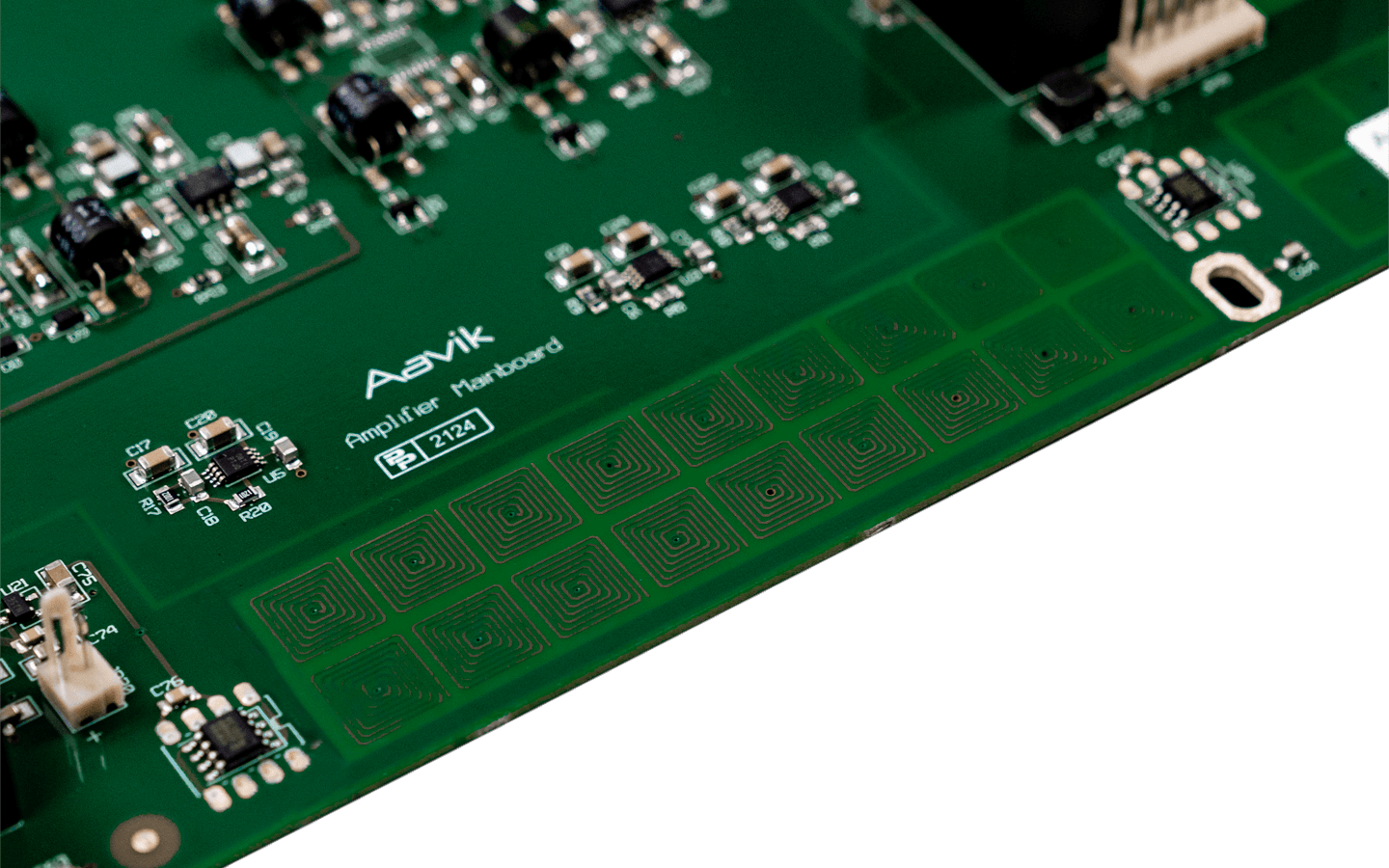 Analog dither technology
Extended musicality.
This technology is another noise reduction technology. The technology origins from radars where it secured a stronger signal and thus a wider range. Ansuz active Tesla coils are sending pulsated signals in well-defined frequencies. These signals are sent in counter phase and thus eliminating the noise floor whereby the music signal is significantly increased.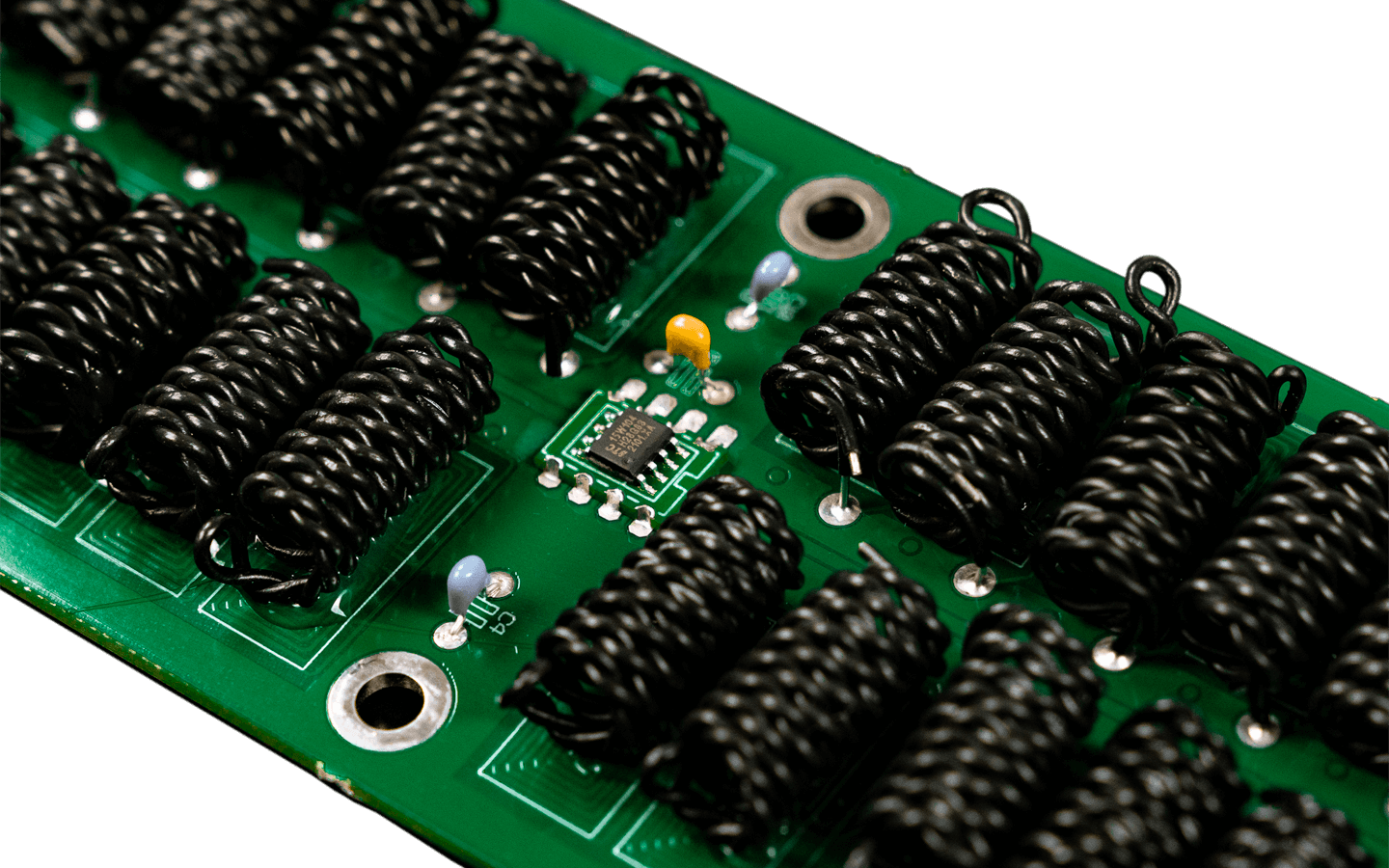 Connections
Input:
Output:
S/P DIF (32 – 192 k-samples, 24 bit):
1 x BNC
Optical (32 – 192 k-samples, 24 bit):
1 x Toslink
Active Noise Reduction
Active Square Tesla Coils:
92
Dimensions and Weight
L x W x H:
400 x 384 x 102 mm
15 3/4 x 15 1/8 x 4 1/64 inch
More about the speaker
Close
Streamer Technology Table
Active square Tesla coils
Active square Tesla coils
92
Aavik Copper Inner Chassis
Active square Tesla coils
164
Aavik Copper Inner Chassis
Active square Tesla coils
236
Aavik Copper Inner Chassis
*
Find Dealer
Where to buy our products around the world.